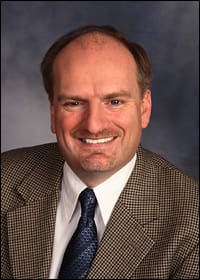 Svein Jorgensen, CEO
Svein Jorgensen was born in Norway and raised in Ireland. He immigrated to the US in 1986. Prior to taking a position at Praxis in 1996, he managed the Martha Washington Hotel, a 451 room hotel in midtown Manhattan where he had responsibility for operations, overseeing a staff of 34 and a budget of $3 million. Since joining Praxis, Svein has supervised site managers, overseeing facilities compliance with the New York City Department of Buildings, Housing Preservation and Development, Fire Department and Department of Environmental Control regulations. Svein was recently was recognized by Irish/America magazine as one of their 100 Irish Americans for 2008. An avid soccer fan, he lives in Queens with his wife and daughter.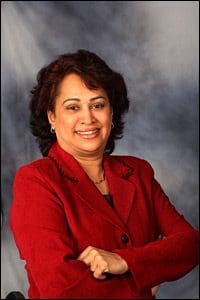 Vashti Rampatsingh, CFO
Vashti Rampatsingh was born in Trinidad, joined Praxis in 2004 as the Controller and was later promoted to Chief Financial Officer. Vashti's diverse background includes financial, administrative, human resources experience with Corporate and Not-for-profits as well as directing and enhancing sophisticated systems and programs. During her time at East Coast Oversees,  she established accounting procedures, cash management prepared annual budgets and financial statements, and controlled cost for all departments. Vashti then joined Human Rights First as Controller where she managed and implemented new accounting and payroll Ceridian systems, instrumental in all Human Resources functions, salary increases and benefits. She operated two sets of Financial for over 20 different programs, allocated expenses and income across all. Since joining Praxis, Vashti has worked diligently to improve the transparency in both Finance, Administration, and human resources assisting with Strategic and event planning, identifying and instituting ways to control cost, believing in fairness and consistency for all. At Praxis they called Vashti "The Task Master".
Florencio F. Cuevas, Director of Operations
Florencio Cuevas was hired by Praxis Housing in 1998. His colleagues and clients call him Floyd. He has been in the field of addiction and HIV directive service for 30-plus years. An advocate of Harm Reduction Practice and activist for safe and affordable housing. Floyd oversees several departments within the agency. Floyd was born and raised in the south Bronx and calls himself a Nuyorican! (Puerto Rican American) Floyd is a die hard Yankee fan and enjoys music and dance as well as cooking. Floyd has appeared on numerous media programs, most recently on Despierta America channel 41 and the Bill Moyers series on PBS on addiction and families. Floyd has been interviewed by the Daily News, El Dario and Hoy news paper.